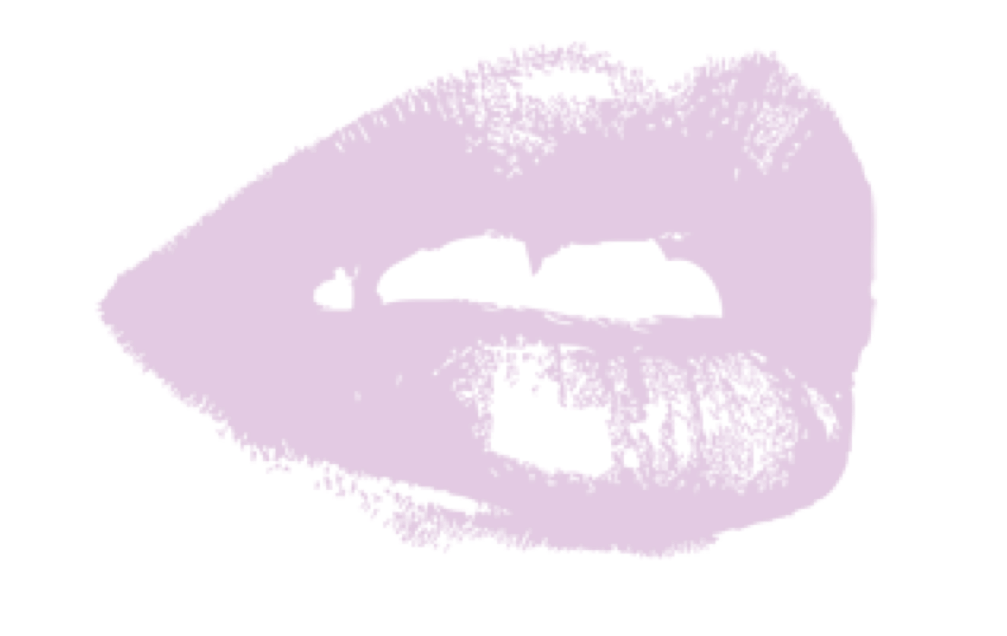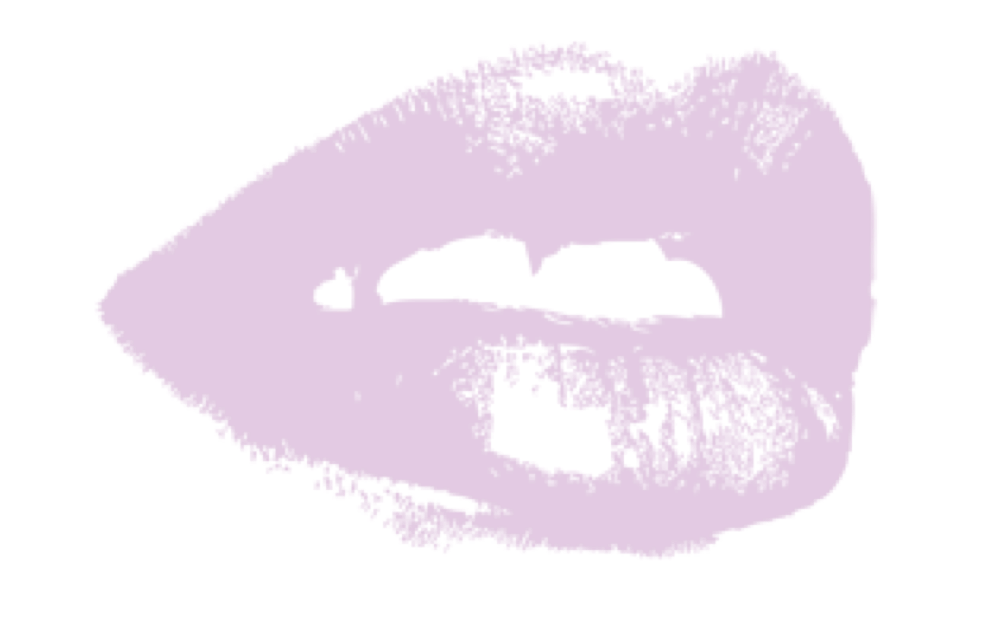 Miss Ramneek has earned the respect of her musical peers as she has worked with some of the top musicians and producers internationally. The debut single and music video PYAR ("Love") from "The Love Movement" album, is already getting attention and rave reviews in Vegas where it was re-vamped & mixed "the Vegas" way with Producer Paulymacc (a Hip Hop Pioneer who is Part of Ice-T's Rhyme Syndicate, Zulu Nation and Hooded Figures With King Alski) & gold/multi-platinum Producer TigerStylz. Filming the PYAR video in Vegas was "such a great experience" she said and "I even had the opportunity to work with internationally renowned photographer Shane O'Neal".
She has worked extensively with Blues Hall-Of-Famer Michael Fonfara (Downchild Blues Band, Janis Joplin, Jimi Hendrix, Lou Reed, Billy Cotton). Fonfara candidly speaks of Miss Ramneek, whom he terms "an absolutely electrifying performer! She is a gorgeous Indian Princess who can do it all, and it has been a pleasure to work with her on making the new record", also working along side with multi-platinum Producer Al Coelho. Big Al adds, "There is no current artist out there that has that 'old Hollywood elegance' about her that Miss Ramneek has. She is sexy & classy with a hardcore edge." Miss Ramneek is proud of her Indian cultural heritage and is unafraid to reflect that in her music." She adds, "With my teams, I work on songs that include both Indian and English lyrics. I am committed and MY SIGNATURE MARK in my songs will be at the bare minimum one Indian word to reflect and pay tribute to my culture". She adds further, "I would love to see and I am confident that one day one of my songs such as "Excuse Me, I Can't Take It Anymore" or even "PYAR" which means "Love" will end up in a Bollywood Movie!"
Each song has a unique flare, ranging from Electro-Dance to Pop to Contemporary ballad and they are currently in the final stages of mixing and mastering. "PYAR" might be her recording debut, but Miss Ramneek has already made her mark as a performer in varied settings. She has performed at an AIDS benefit on top of The Hilton, placed high in Toronto's Superstars competition, and captivated large crowds in Los Angeles as the lead singer in the live version of hit dance duo Lime. "Getting out there and performing in front of 2,000 people who knew all the words was very exciting," she says.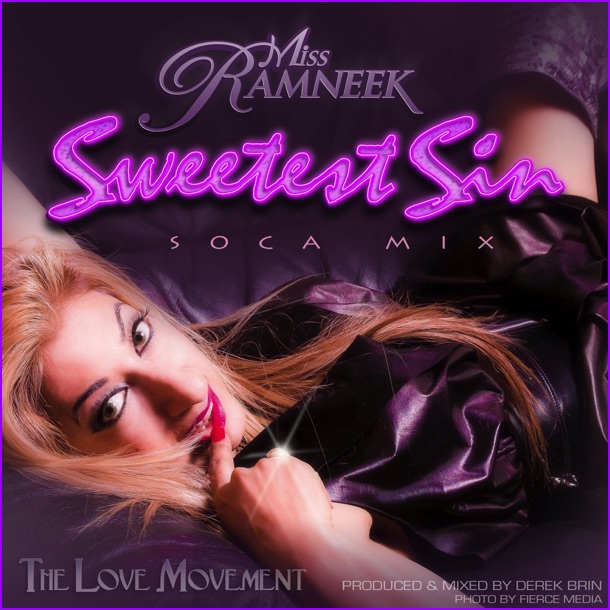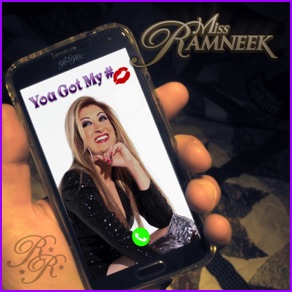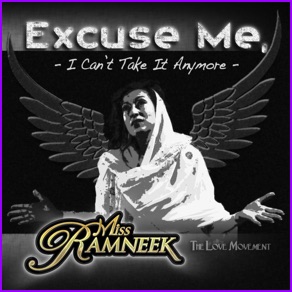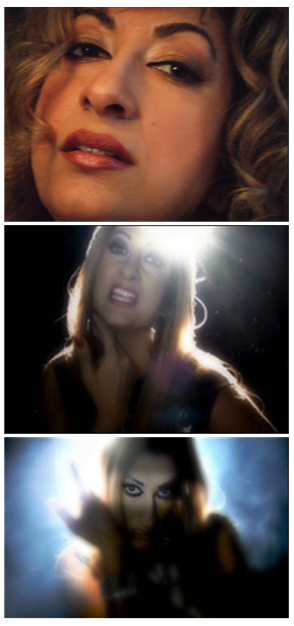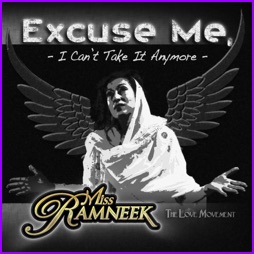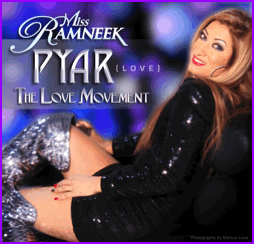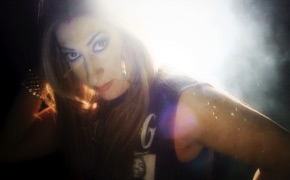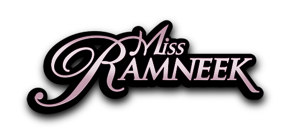 Growing up, she had many diverse musical influences and loves, ranging all the way from Led Zeppelin and Bruce Springsteen to Prince and Marc Anthony. She is also a big fan of Melissa Etheridge and Tina Turner, something reflected in her own powerhouse personality and vocal style. "My inspiration is basically anyone and anything that touches my soul," she says.
Miss Ramneek credits Coelho for "helping me find my niche in the Euro-dance vein." The debut album will reveal an artist with a multi-faceted musical vision that encompasses dance-floor friendly tracks such as "Window", "Desire" and "Sexy", powerfully emotional ballads like "Every Time I Look In Your Eyes" and "Excuse Me, I Can't Take It Anymore" or electronica inspired numbers like "I Need Your Body". Miss Ramneek is proud of her East Indian roots and reflects that in her music. "I like to include an element of the culture such as lyrics, beats or instruments and then I infuse it to have universal appeal. "PYAR ("Love") or even "Excuse Me" are a perfect example of this" she says. "I'd love to see one of my songs end up in a Bollywood movie!"
The co-writing partnership of Coelho and Miss Ramneek proved to be very productive. "She is great with lyrics and her stories are structured in a way that reaches out to both genders. Things really took off once we found what we were looking for," says Coelho. "I'll have an idea for lyrics and Al puts it to music," says Miss Ramneek, who cites the song "Silly Urge" as one example."The initial idea came to me, on a plane, as I was coming back from L.A. based on the urge you get of really wanting to call or be with somebody. I went for coffee with Al and we had the song within half an hour."
"Window" and "I Need Your Body" are other perfect examples of their fruitful collaboration. Atop a widescreen soundtrack of swirling synths, insistent percussion, and a catchy beat, Miss Ramneek declares her desires in a Take No Prisoners fashion. "I want you baby, on your knees,' she demands. Adding variety in the original version is a rap by guest Artist Caddy DeCamp. Miss Ramneek describes "I Need Your Body" as "a role reversal song. It's a woman feeling tough, confident and strong. It's about being bold and in control, seeing someone and knowing you want to be with them."
It has been a great learning experience working with these notable musicians and singers. That list includes multi-platinum producer Helio Al Coelho, Blues Hall-Of-Famer Michael Fonfara, Guitarist Camel Joe, Rapper Caddy DeCamp, and Backing Vocalists Valerie Shearman and Cassandra Henry.
So fast forward to today, my project has evolved into something much bigger. I have released my first single and music video "PYAR" ("Love") with Vegas Producer Paulymacc & TigerStylz. I also had the opportunity to work with internationally renowned photographer Shane O'Neal. I am currently in the studio mixing & mastering on collaborations with multi-platinum Producer Derek Brin and A-list singer-songwriter-vocal arranger Jenna Garcia. My second single is ready to go and I am currently working on the video for release in August. There are other major exciting transactions in the works but you know… I can't give away all my secrets … Stick around, what's the rush! It's gonna be a wild ride…
"I AM Miss Ramneek and I AM the Phoenix ... and the Phoenix is rising"